This past weekend we had an amazing time at the first ever BE Youth Conference. Over 3 days 11 youth and 15 adults, one baby and one falcon came together to:
Make pizza
Bind books
Design a personalized flag
Set goals and expectations
Discuss college and career
Share life stories
Explore available scholarships
Learn to knit and crochet
Begin saving for the new year
Learn about car maintenance
Share meals
Hold a falcon
Meet new friends
Share cleaning responsibilities
Hug and Laugh
It was magical.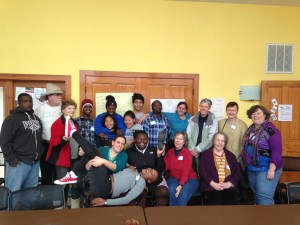 Thank you to Peggy Harrison for sharing her photographs.